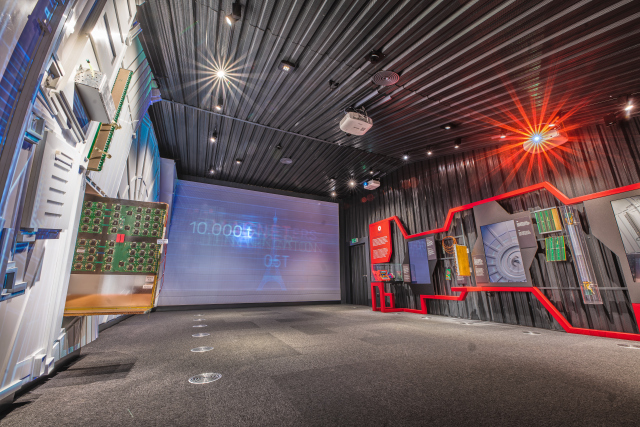 The ALICE exhibition is located in the ALICE hall at Point 2, inside the building 2285. The visit offers a 7' introduction film* of the ALICE Experiment. The exhibition is open the all year exept in case of technicaI maintenance or issue. In order to visit the exhibition, you need to follow these steps:
Check the availabilies in the agenda, to avoid the slot does not interfere with another tour.
Contact the ALICE guides by email, asking if one of them is available to accompagny the tour. You can inform the langage preferences at this stage.
Submit a private visit request so that we could book the slot in the Public Agenda.
The CERN visits services organizes groups visits to the ALICE exhibition from 10:00 to 13:00 and from 15:00 to 17:00 from Monday to Saturday. It is therefore preferable that private ALICE visits be organized during the following time slot: 08:00-10:00, 13:00-15:00 and 17:00 onward.
* The exhibition film is available in 12 languages: english, french, italian, spanish, portuguese, german, greek, polish, czech, russian, korean, and chinese
Important remarks for exhibition visits:
The maximum number of visitors per groups is 24 visitors for one guide. The exhibition can welcome at the maximum 24 visitors, for larger groups, divide the group into 2 groups.
For surface/exhibition visits only, the IMPACT is needed only for groups above 40 visitors.