ALICE is located at the following address: 

CERN LHC2 - ALICE Experiment,
14 Chemin de la Tatte, 01630 Sergy, France
GPS coordinates: 46.250676,6.021398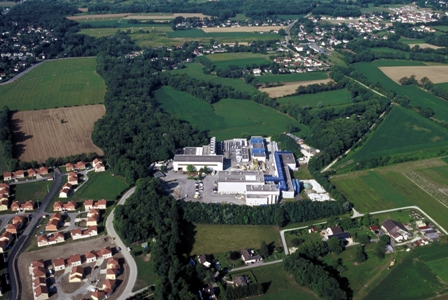 IN THE CONTEXT OF CORONAVIRUS EPIDEMIC, NO VISITS ARE POSSIBLE FOR THE TIME BEING UNTIL FURTHER NOTICE, HOWEVER THERE IS THE POSSIBILITY TO VISIT ALICE VIRTUALLY
Virtual visits
To organise a Virtual Visit please contact the ALICE Outreach team at the e-mail address: alice-outreach-virtual-visits@cern.ch. Further information can be found here.
Underground visits
Visit the ALICE cavern is possible only during LHC shutdown periods, the current one is the Long Shutdown 2. LS2 starts on 3rd December 2018 and lasts 26 months. (LS2 ends on 1st May 2021)
There will be no visits during CERN Xmas site closure (21 December 2020 - 4 January 2021)
Run 3 will be extended by 1 year, therefore LS3 starts end December 2024.
Only official guides are authorized to bring visitors to ALICE, in order to become a guide, please consult the Become a guide page.
Important remarks for underground visits:
For safety reasons, one guide can accompany maximum 12 visitors at the same time inside the Experiment. For groups larger than 12, a second guide is needed to assist the rest of the group upstairs. (or an escort*). The maximum number of visitors underground at the same time is 24.
Please consider that the duration of the visit (e.g. from arrival to departure) must be adapted to the number of visitors:
- 1 to 24 visitors: 1 hour min (2 official guides or 1 official guide and 1 escort)
- 25 to 48 visitors: 2 hours min (3 official guides or 1 official guide and 2 escorts)
- 49 to 72 visitors: 3 hours min (4 official guides or 2 official guides and 2 escorts)
- 73 to 96 visitors: 4 hours min (5 official guides or 2 official guides and 3 escorts)

For safety reasons the max number of visitors presents at once on site (site capacity) is 96. Therefore groups larger than 96 must be split into two or more slots (e.g. morning, afternoon).
The lift capacity is 1000 kg corresponding to a standard of 13 persons. You must foresee 2 descends and 2 liftings for groups larger than 13.
Restrictions: Visitors under 16 years old, pregnant women and visitors with pacemakers are not allowed to take part in an underground visit.
Persons with active electronic implant cannot descend underground, this might be sensitive to weak magnetic fields.
ALICE entrance is equipped with a radiation gate monitor. For this reason, visitors having undergone radioactive treatment can acces the cavern only during CERN opening hours in order for the RSO to deactivate the security alarm.                                                                                                                                             
The ALICE underground areas cannot be accessed by wheeling chair people. A visitor who needs crutches for walking will not be able to visit the cavern because of risk for him in case of evacuation. 
Exhibition/Surface visits
During the LHC operation, surface visits are possible to the surface installations at Point 2: notably the permanent exhibition and the ALICE control Centre (ARC). The tour allows to see the shaft at P2.
Only official guides/CERN guides are authorized to bring visitors to ALICE, in order to become a guide, please consult the Become a guide page.
The CERN visits services organizes groups visits to the ALICE exhibition from 10:00 to 13:00 and from 15:00 to 17:00 from Monday to Saturday. It is therefore preferable that private ALICE visits are organized during the following time slot: 08:00-10:00, 13:00-15:00 and 17:00 onwards.
Important remarks for exhibition visits:
The maximum number of visitors per groups is 24 visitors for one guide. The exhibition can welcome at the maximum 24 visitors, for larger groups, divide the group into 2 groups.
The exhibition film is available in 12 languages: english, french, italian, spanish, portuguese, german, greek, polish, czech, russian, korean, and chinese.
*An escort is someone from the ALICE collaboration with access to P2 surface building, who can monitor the visitors who are not down in the underground visitor path
New: For surface/exhibition visits only, the IMPACT is needed only for groups above 40 visitors.
Open visits
Sheduled tours organised every Monday at 16h30 including the visit of the exhibition and the detector. If you are interested, please get in touch directly with alice secretariat : alice.secretariat@cern.ch