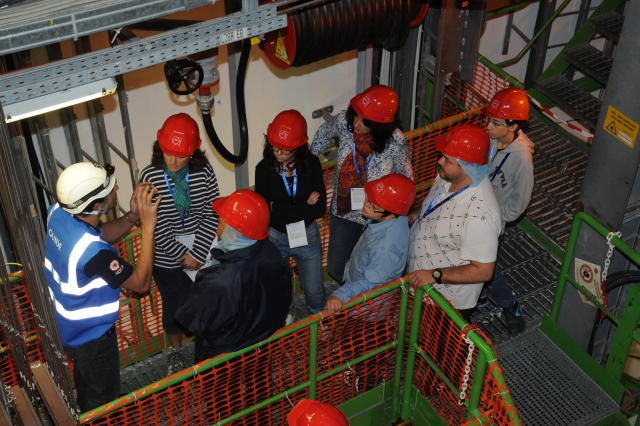 DUE TO THE CURRENT SITUATION, OPEN VISITS ARE SUSPENDED
You do not know anyone in ALICE and at CERN? You cannot access the calendar? You cannot submit a private visit request because your access is denied? You are alone, or accompanied with only a handful of people?
Please join the ALICE Open visits organised every Monday from 4:30pm to 5:30pm.
We take care of registering the slot, creating the safety form (Impact) and the visitors badges request. Should you be interested, please contact us directly at the ALICE secretariat, we will send you the relevant information to make your visit feasible.
Important note:
For operational reasons your visit may be moved in time, or, in an extreme case, cancelled on a short notice.
New: For surface/exhibition visits only, the IMPACT is needed only for groups above 40 visitors.
Visits on Sundays are possible, but you must be aware that NO assistance is provided in the exhibition in case of technical problem. Moreover, the collection of the visitor badges can be done either on Saturdays from 8.30 to 17.00, or to the guards outside the opening hours of the CERN reception. In any cases, you must inform the visits service when you will be able to pick them up.
FOR BIG GROUPS WHO GO TO THE RESTAURANT 1, THEY MUST HAVE LUNCH EITHER BEFORE 11h30 am or after 1pm