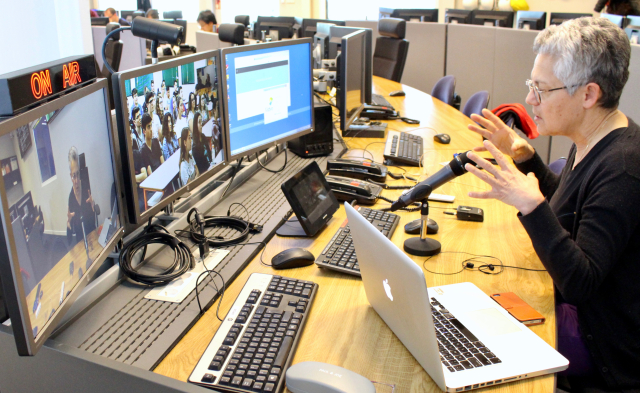 Virtual visits of ALICE are possible for remote audiences, standalone or in combination with local events. To book a virtual visit, contact the ALICE outreach team at the e-mail address: alice-outreach-virtual-visits
A videoconferencing setup is needed; the connection is done via zoom.
ALICE being an international collaboration with members from 39 countries, we can offer virtual visits in many languages, depending on the availability of guides on site. It is recommended to schedule a test some days before the virtual visit, in order to test the connection, resolve technical issues and agree on the contents.
The list of upcoming virtual visits and open virtual visits is availaible at this link, and the conditions are advertised on the CERN visits page.